Lonza - internal comms campaign
Lonza is a little-known company, but it's one that has a huge impact on the world. It's a hub of scientific discovery, fuelling the pharmaceutical and healthcare industries. Lonza needed an internal campaign to help staff become more aware of about mental health issues and the resources available to them.
Being a high-intensity, busy workplace, the creative needed to stand out. It needed to drive an emotional connection, in contrast to the scientific and data-driven world that the employees were immersed in.
The messaging behind the campaign was to take action by talking to someone. We created a desk-drop pack which included tools and collateral with clear call-to-actions so employees knew where to get help. The posters used a simple play of words combined with bright, emotive imagery to grab attention. The client commented on how engaged the staff all were in the campaign and mental health meetings increased dramatically.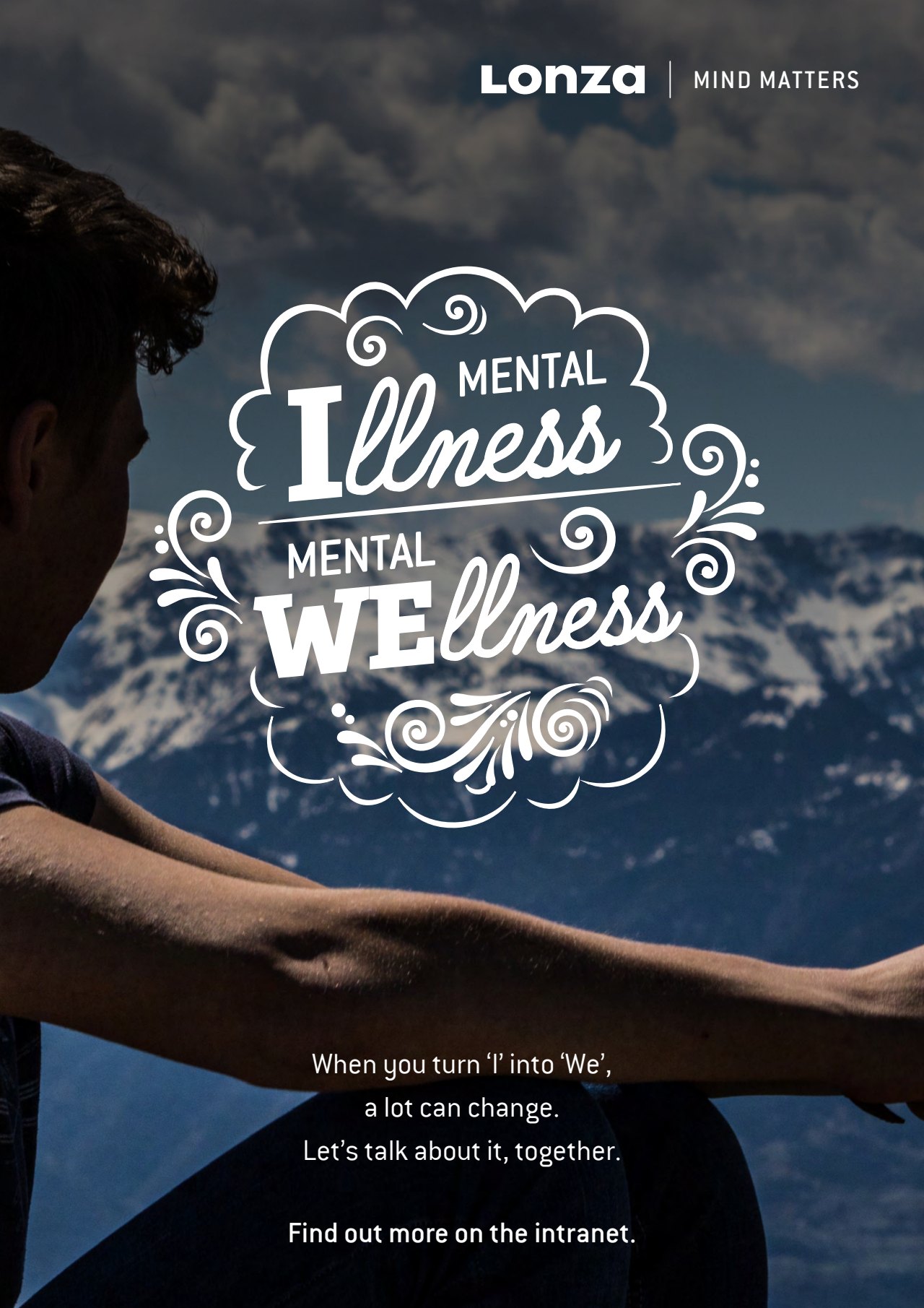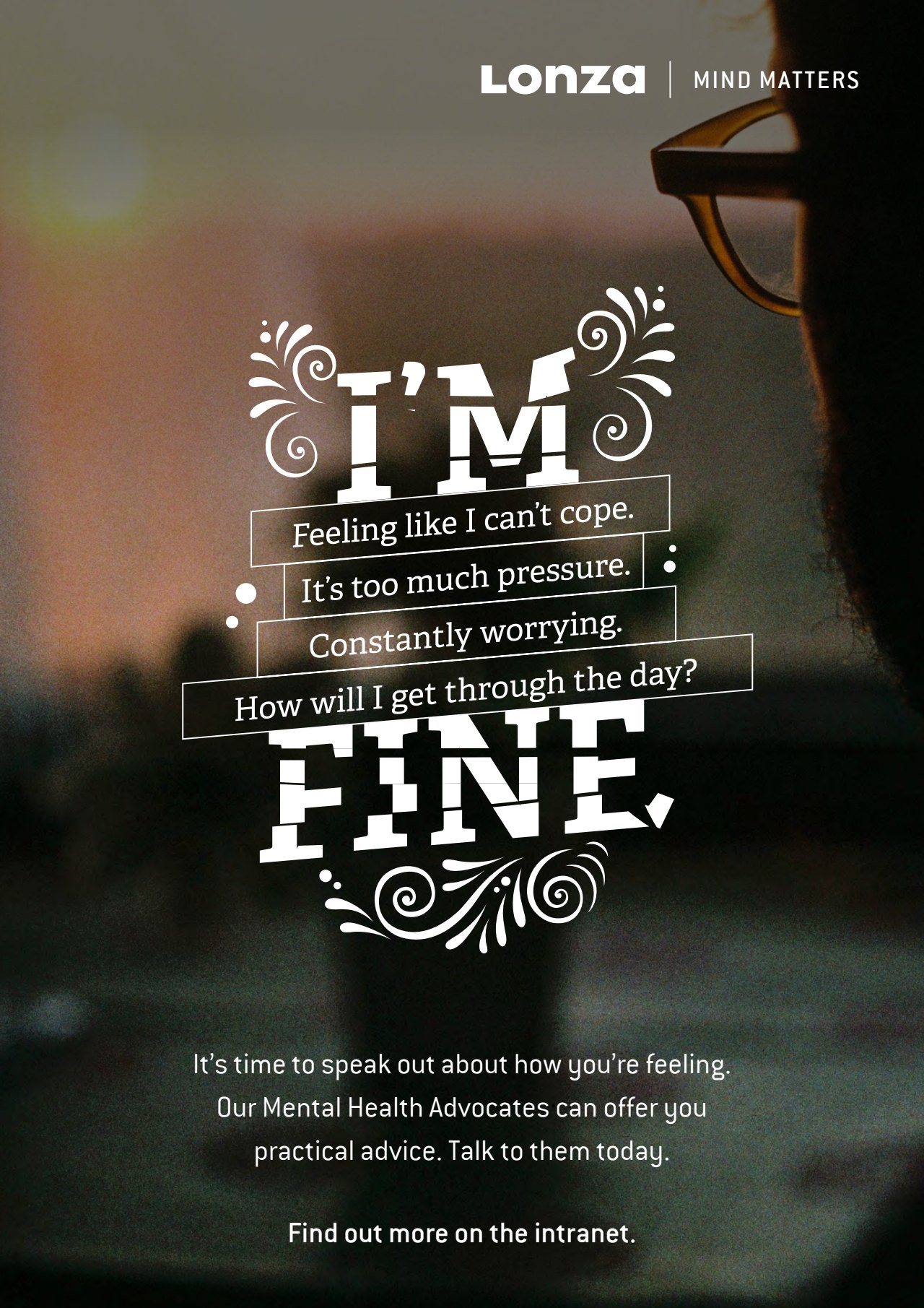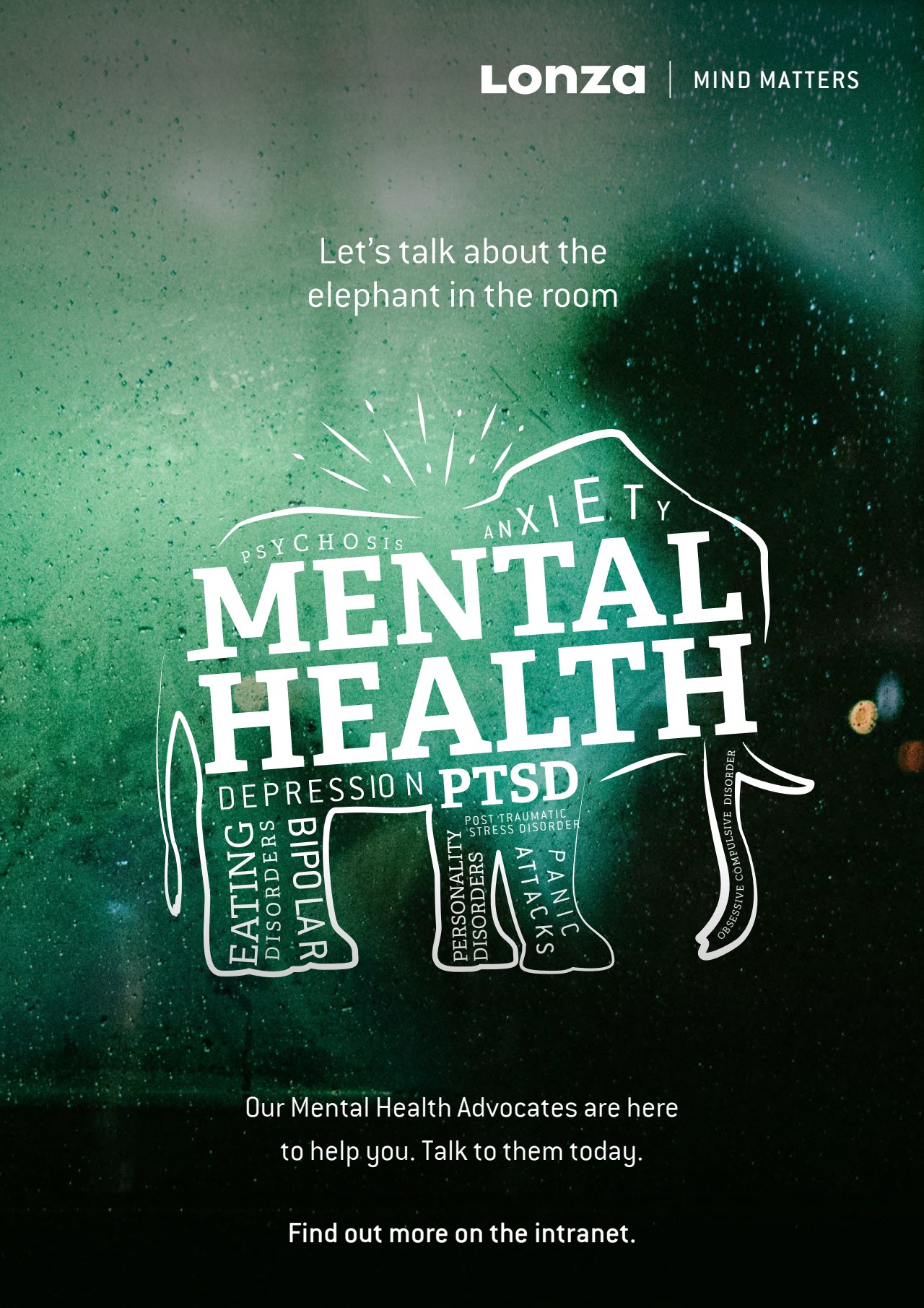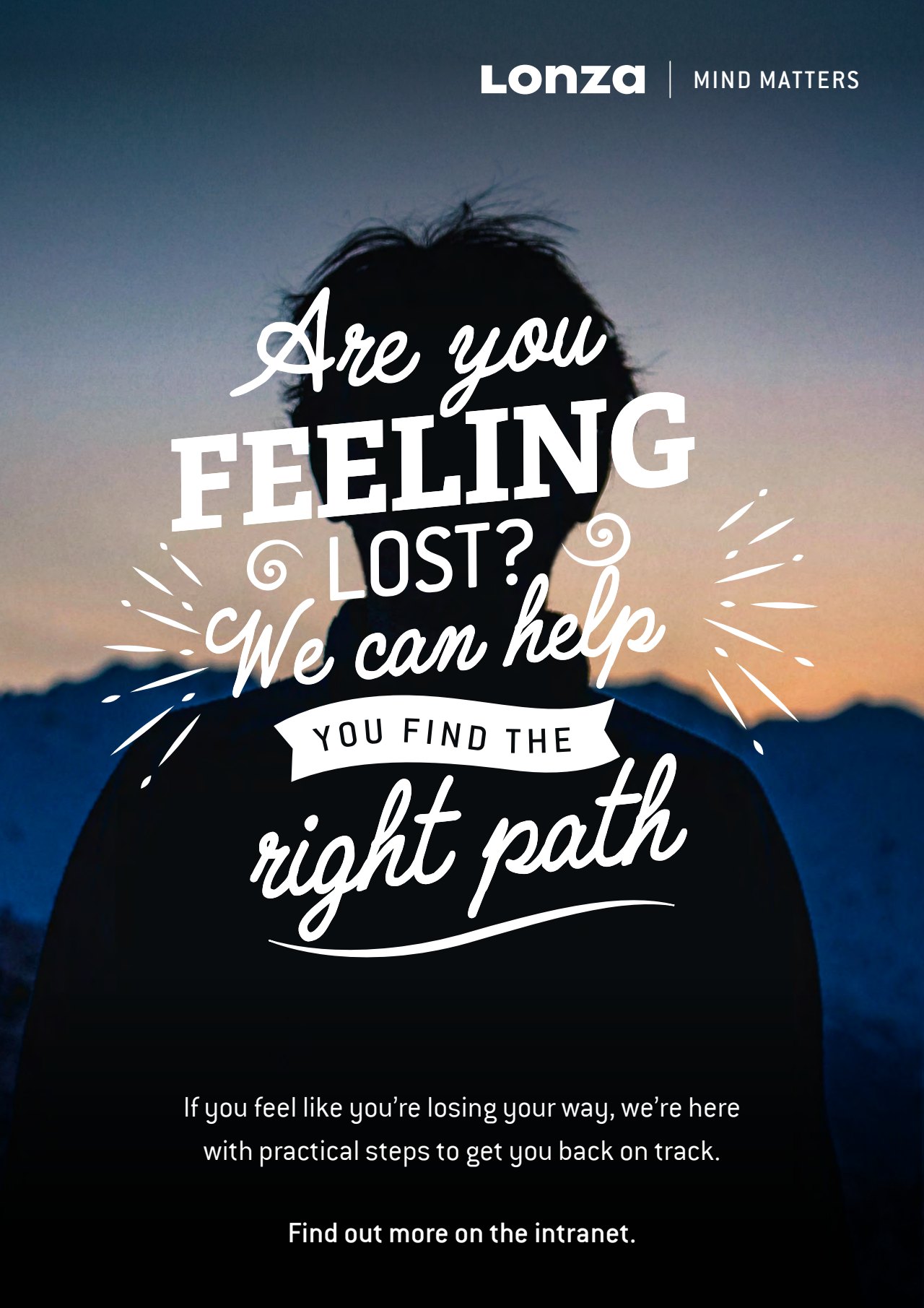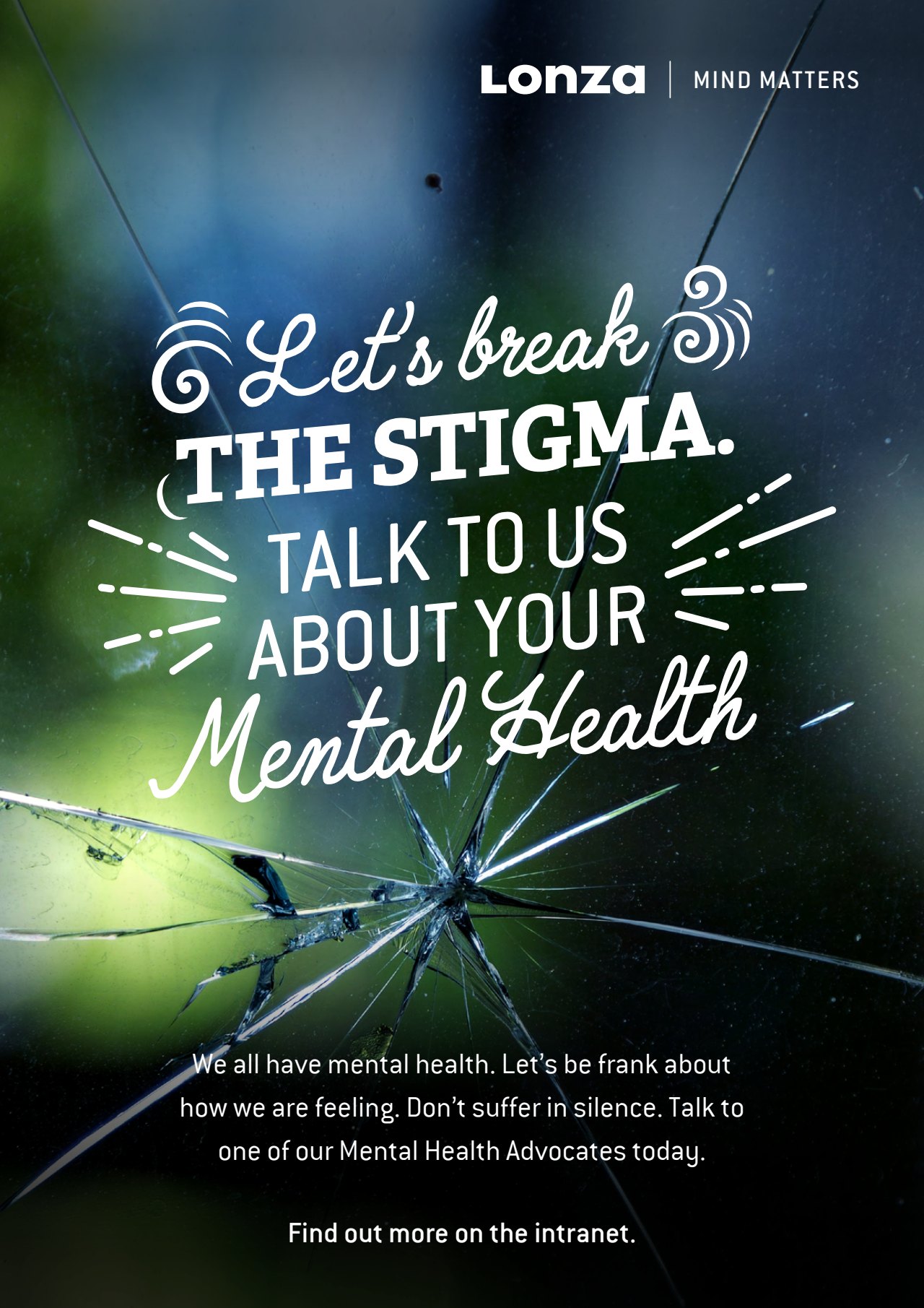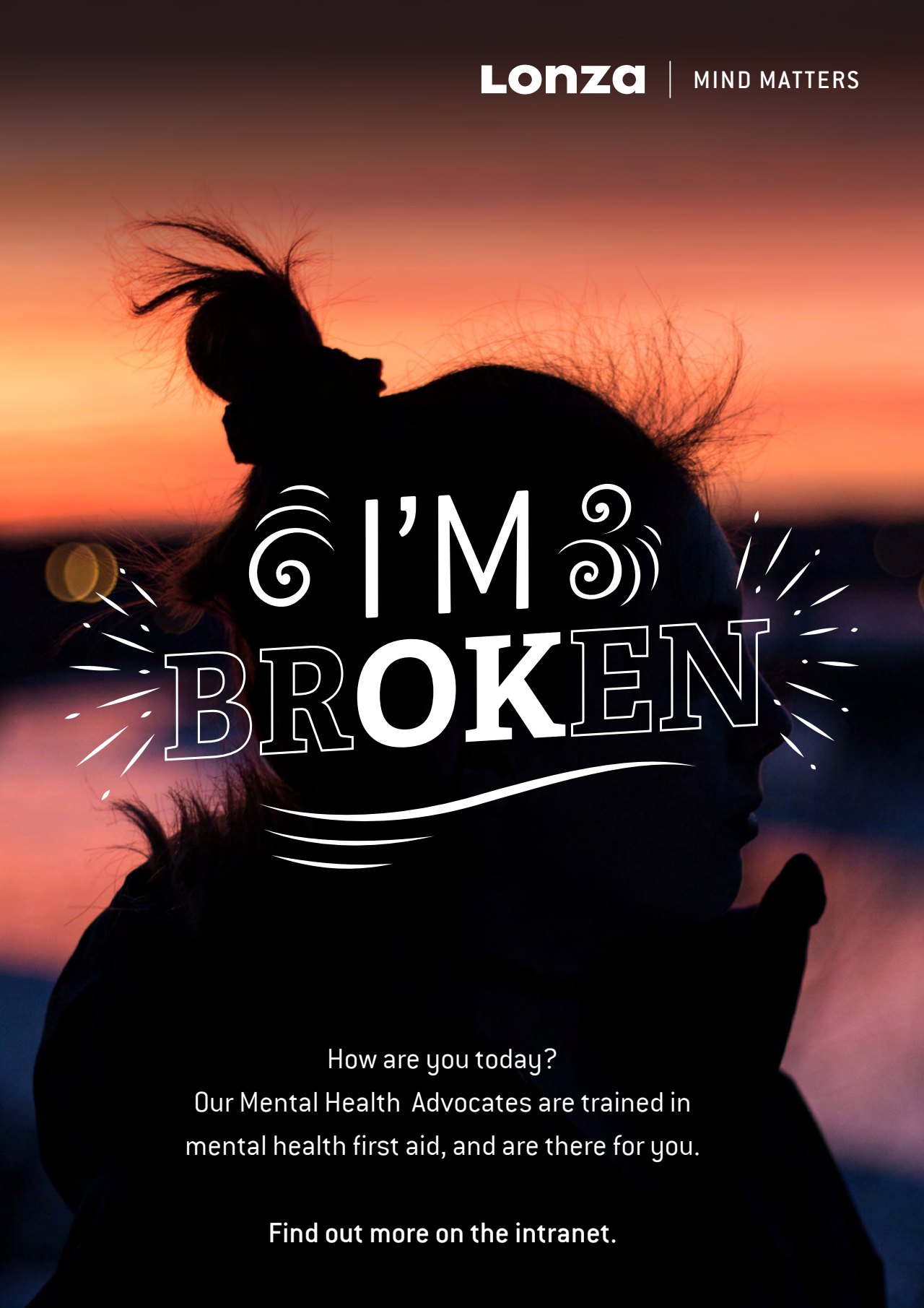 Up Next:
The FA - campaign