Nationwide - print ads
Nationwide were looking to expand their technology department with the end goal to be the leaders in fintech. They needed to attract the right kind of people – those who had the ambition and skills to create new solutions.
Working at Tonic agency, I created these print ads as the launch pad for the recruitment campaign. We used simple imagery and striking headlines to grab attention and make the reader think twice about technology, and Nationwide's potential role in it.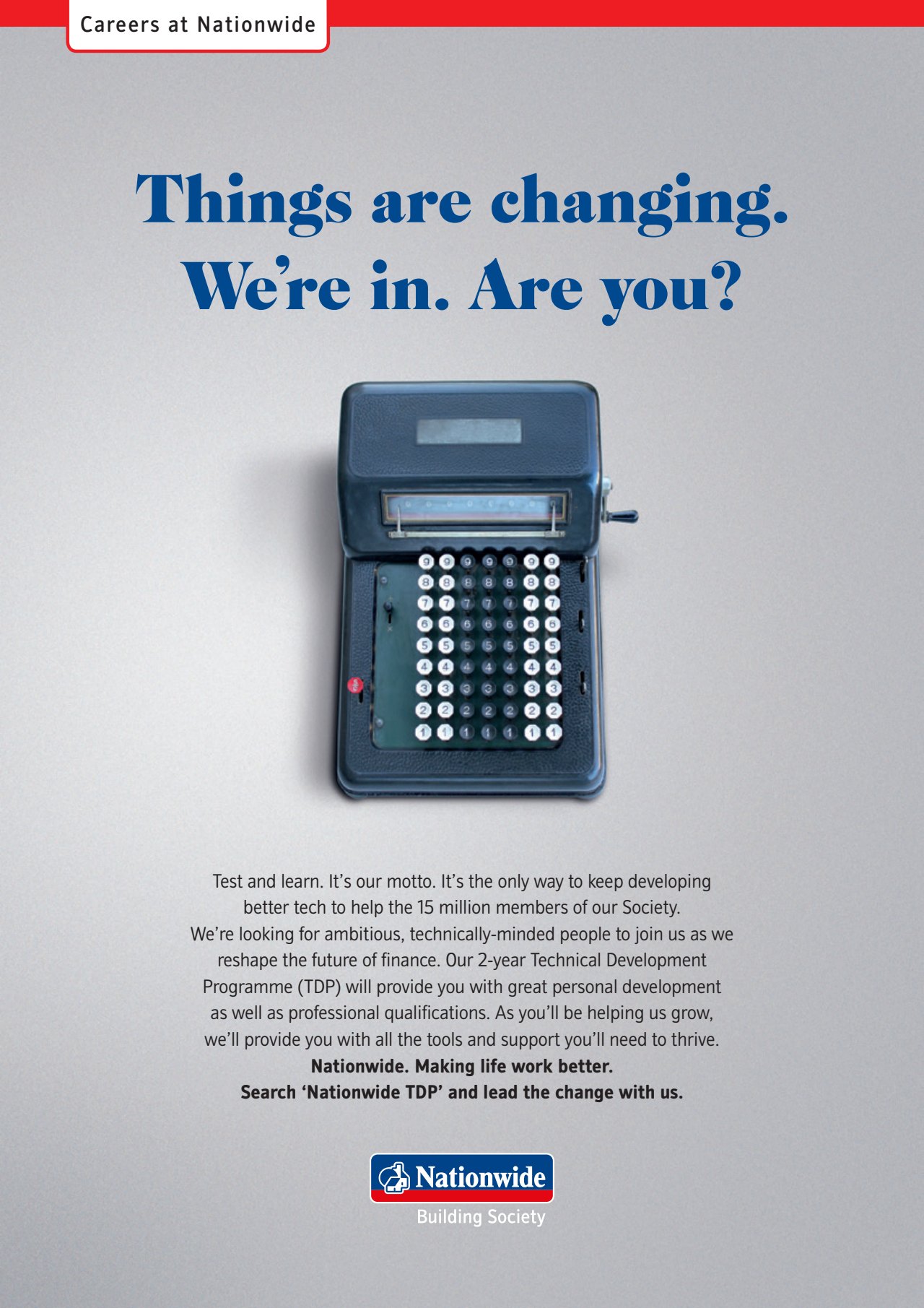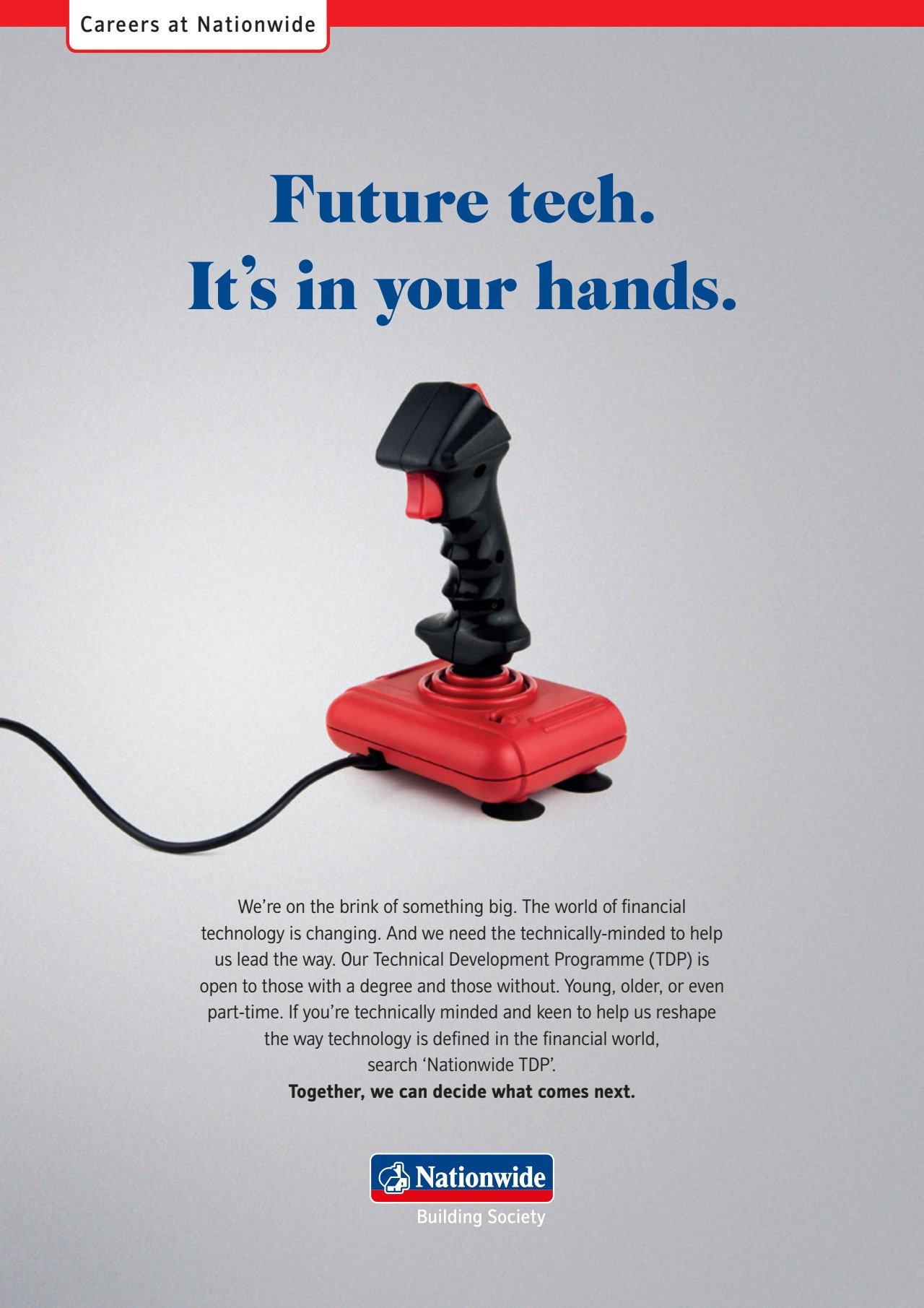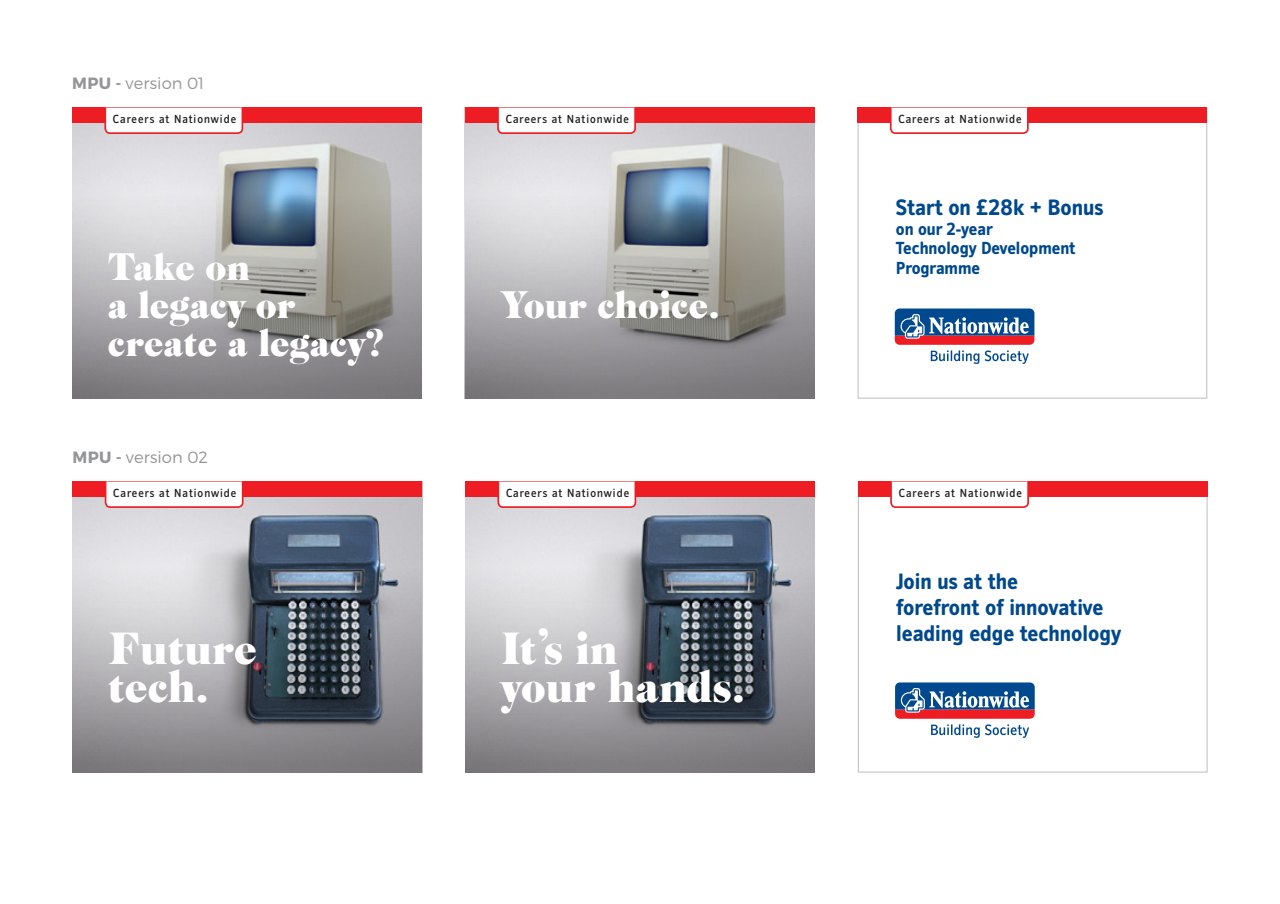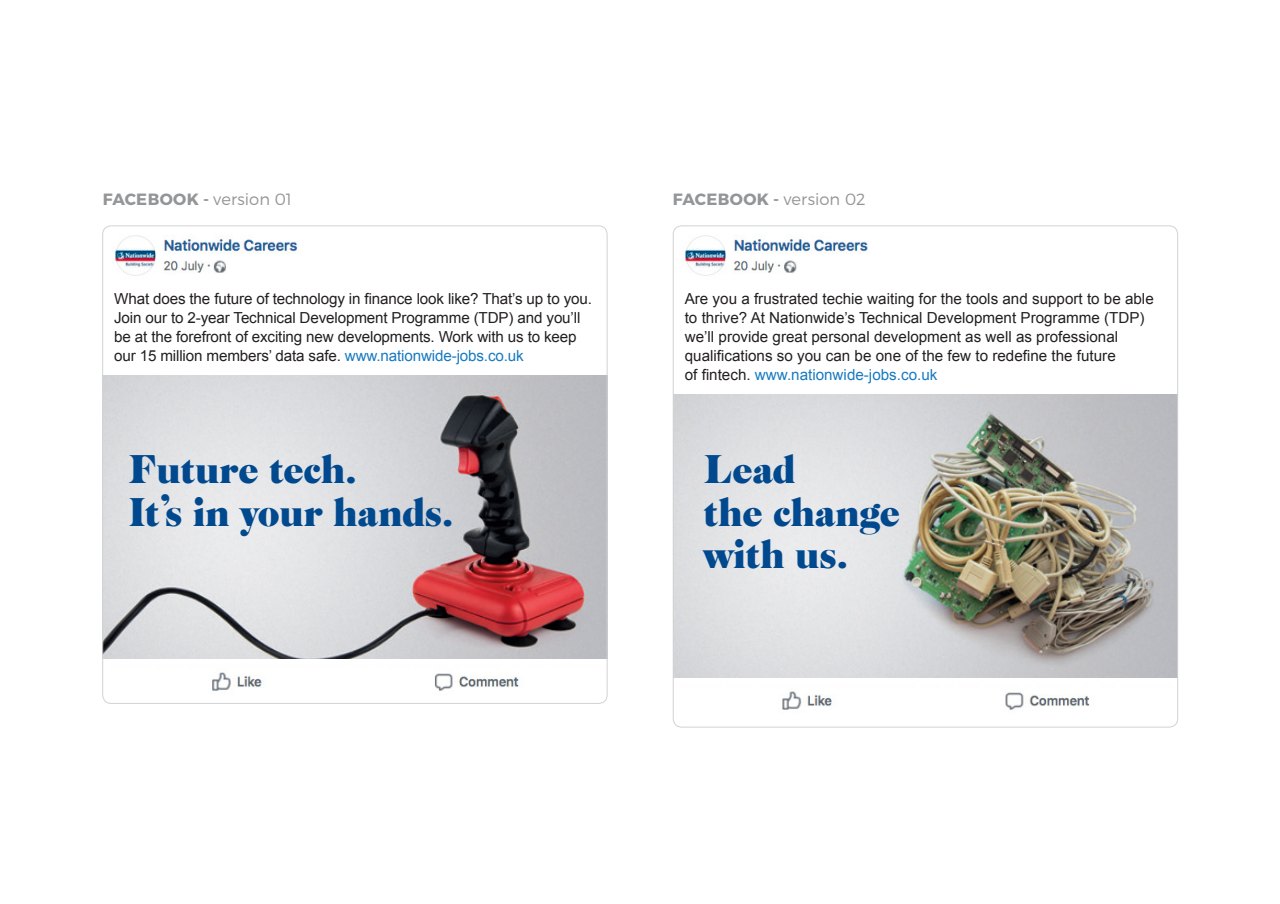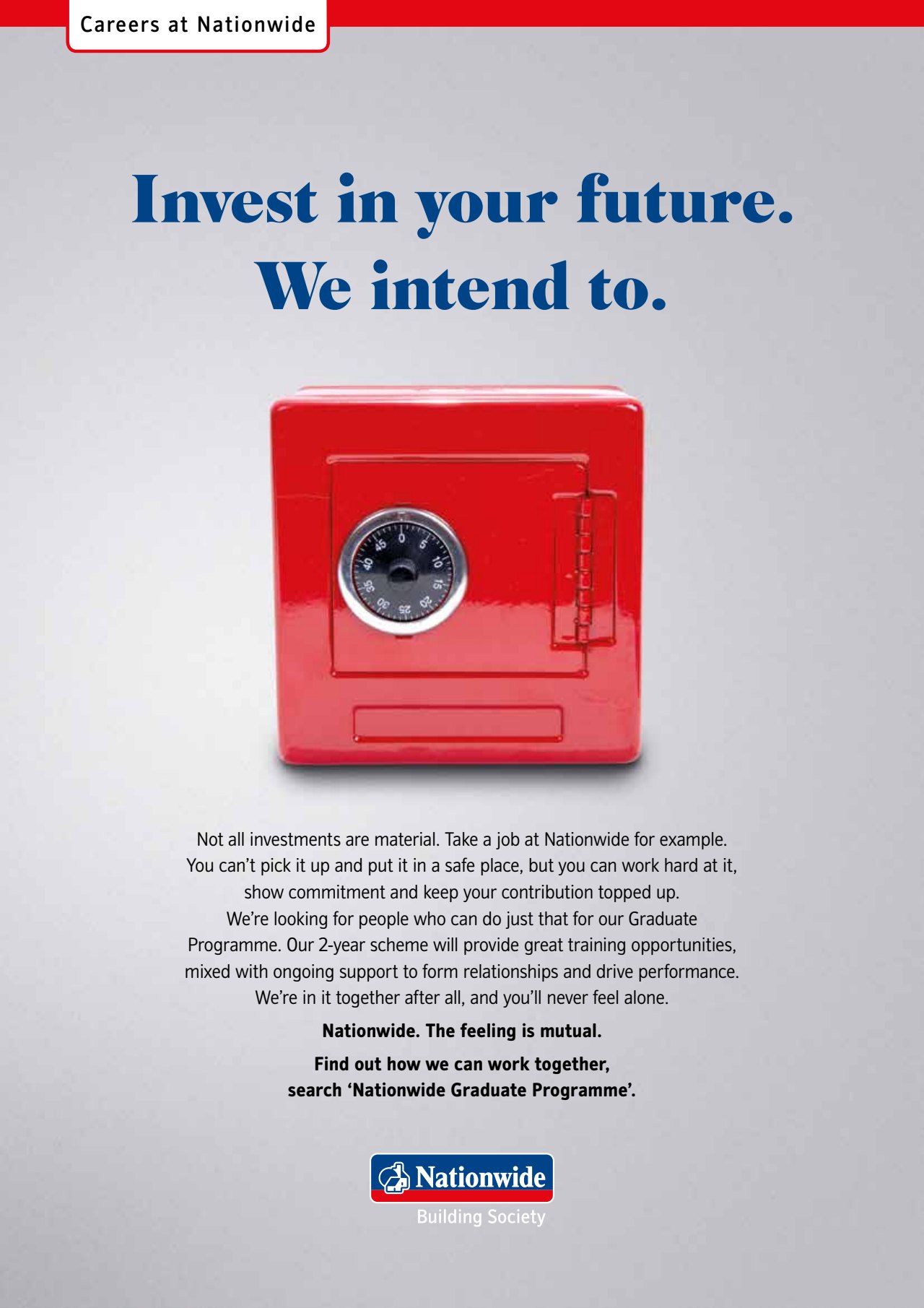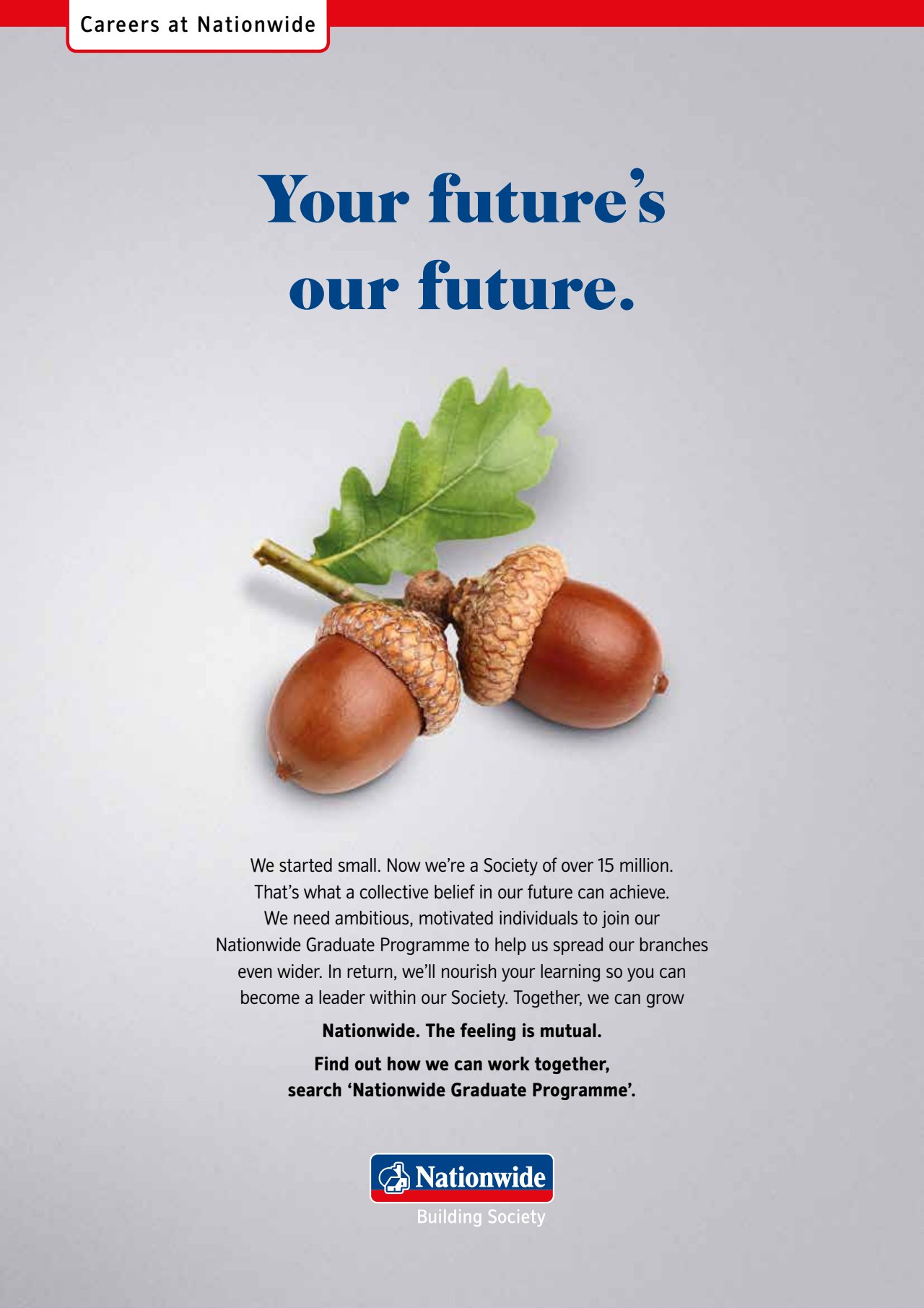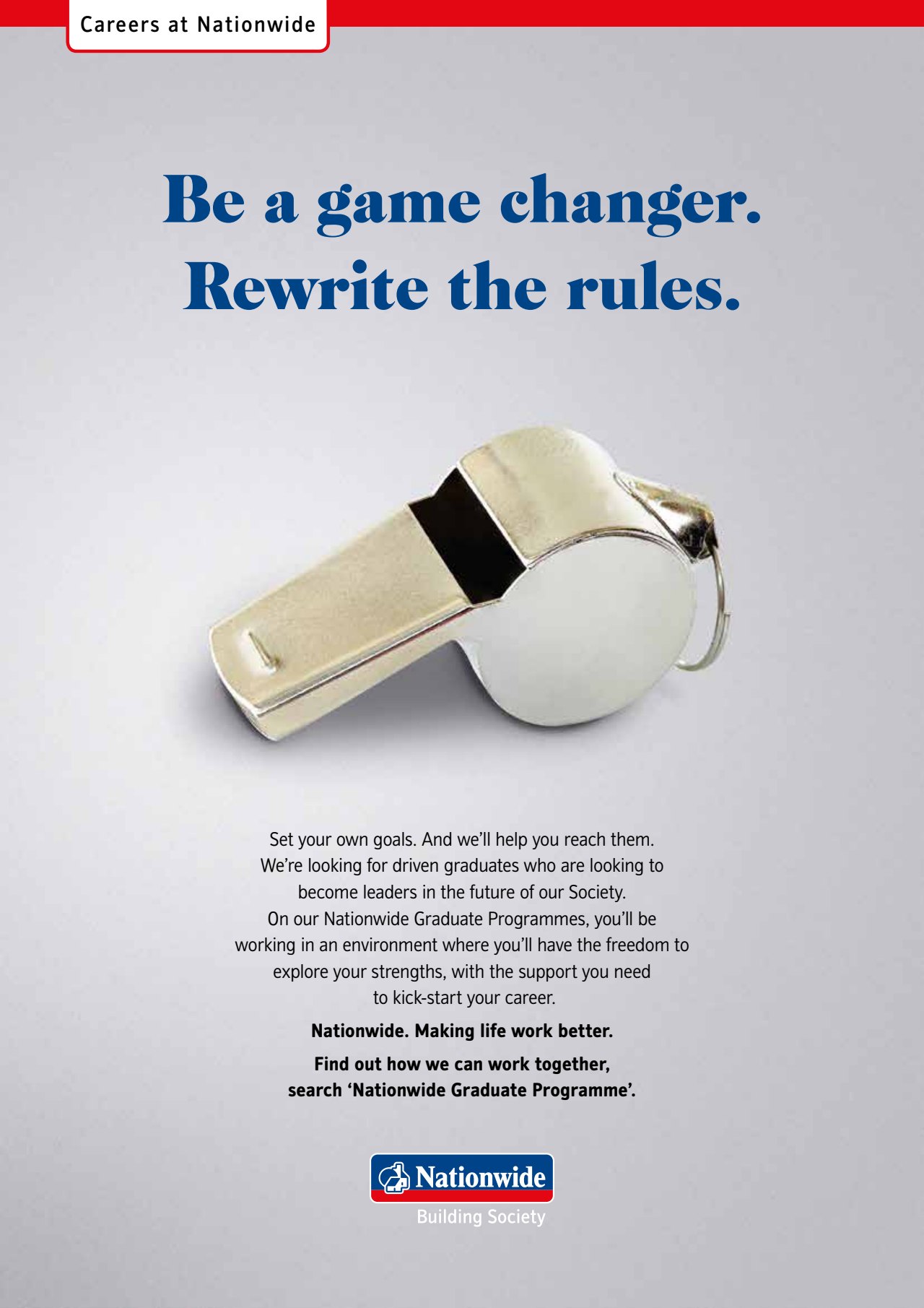 Up Next:
Dermalogica - web, social and POS copy